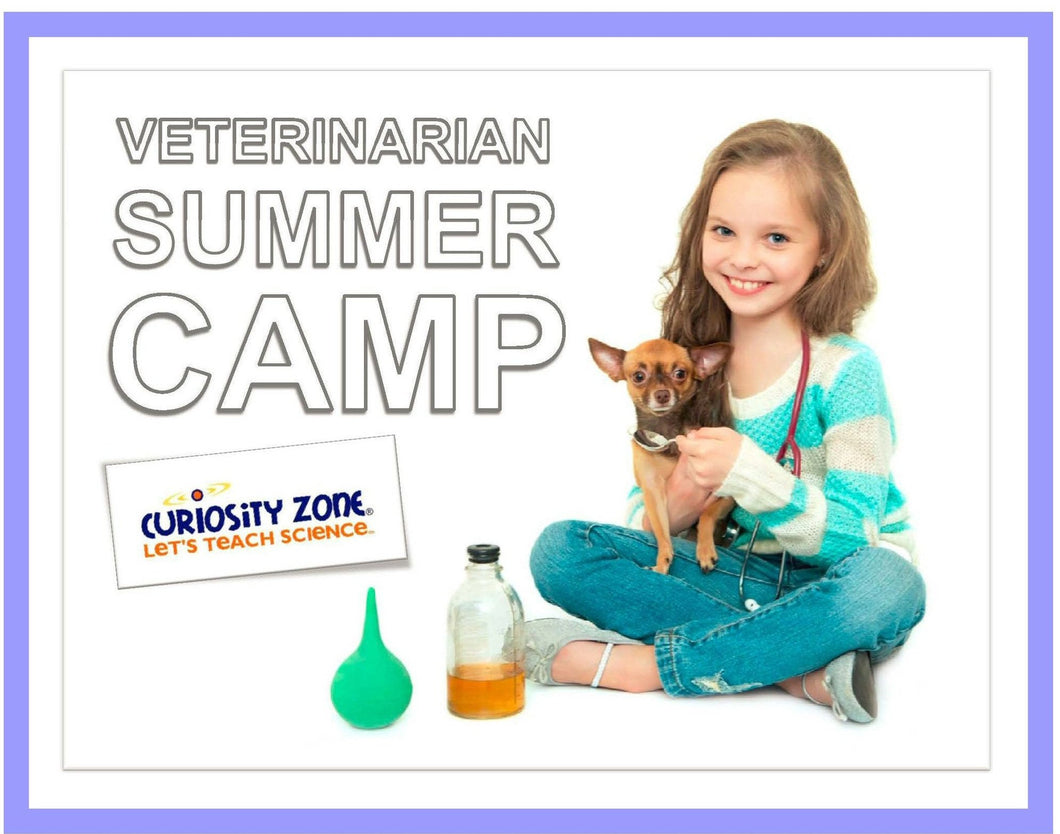 Veterinarian Camp: Backyard Animals (3 hours)
Regular price $25.00 Sale
Turn your summer camp into a veterinary school for kids! In this camp, kids learn all about what veterinarians do, the tools and instruments they use, and the kinds of animals they take care of. They view x-rays, explore anatomy, make models and learn how to tell whether an animal is sick -- all while learning lots of useful information about household pets, barnyard animals, zoo mammals, aquatic animals and backyard critters. Educational value: chemistry, physics, biology, zoology, creative thinking and teamwork. 
This camp is especially appealing to girls, who are often hard to draw into science programs.  look inside an example of vet camp
By purchasing this curriculum, you are consenting to the terms of our Licensing Agreement.
Backyard Animals Vet Camp Outline:
Make a bird beak
Play bird games
Make a bird feeder
Make a flying squirrel model
Explore animal brains
Examine and treat "backyard animals" in the "animal hospital"
Quick Facts:
3 hours of activities.  View full week Veterinarian camp (15 hours).
Best for ages 4-10.
Curriculum developed over 10 years by teachers and scientists at Curiosity Zone, an award-winning kid-sized science lab.
Easy to find materials; no expensive kits.
Immediate download upon purchase.
Online training & support.
License includes up to 5 locations/100 students (whichever is less) for one year.
Offer as a half-day camp, combine with field trips and other camp activities to create a full-day camp experience, or break apart and stretch over several days.
Turn-key science curriculum:

Detailed instructions for teaching interconnected kid-directed STEM activities
May be customized with your own ideas to create the perfect fit
Clearly defined learning objectives
Scientific background & terminology for each activity
Advice on setup, schedule, timing & transitions
Links to recommended daily science videos
Detailed supply lists
Preparation instructions, checklists & timeline
Complete set of printables
Coordinated STEM camp games
Companion CD:

 
Reinforce learning and entertain your kids with our
Swamp Stomp Boogie
 album.  (Also available at wholesale prices for resale within your program.)
Download our free guide:  How to Start a STEM Summer Camp
By purchasing this curriculum, you are consenting to the terms of our Licensing Agreement.